Virardi Enterprises Ltd was founded in Limassol in 1971 by its late Owner and Executive Chairman, Rolando G. Virardi and is actively dealing in the design, supply, installation and after sales service of catering equipment and supplies.
The VIRARDI Team consists today of some 22 of the best professionals of the industry, with its central main offices, showrooms, warehouses and demo kitchen in Limassol.
Our main target and purpose is the supply of the best products and higher standard services.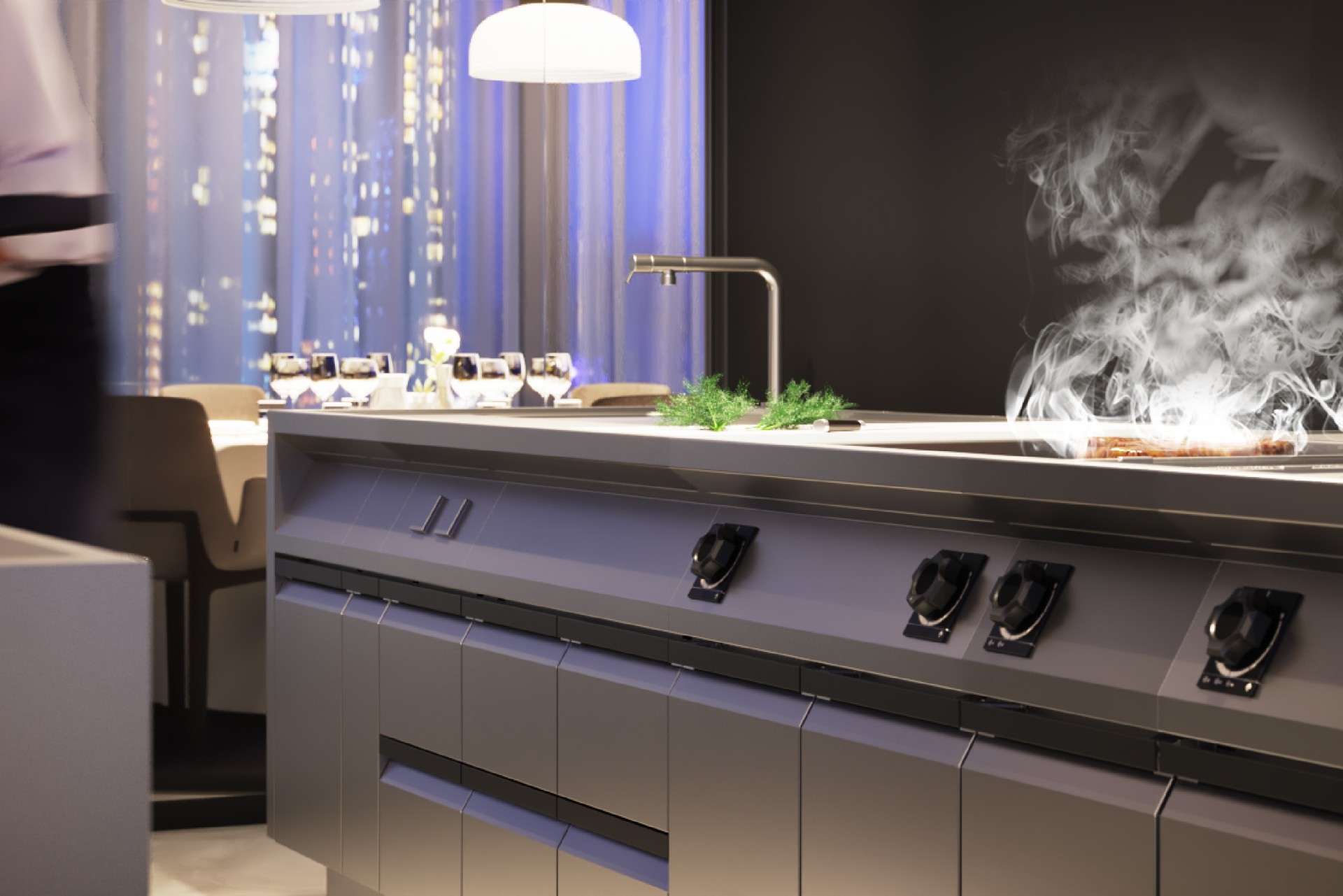 Continuous Training
Our commitment to offer our company personnel continuous training for improvement via both our in-house and external seminars (being held by professional partners & speakers) on a regular basis, ensures that our customers receive always the best possible service.
Partners
International well-known factories and companies have put their trust and are cooperating with VIRARDI. Some of these partners are CONVOTHERM, MERRYCHEF, GARLAND, MARENO, RIEBER, FRYMASTER, SILANOS, ICEMATIC, LA SAN MARCO, WMF, CARLISLE, VITAMIX, ANIMO, ICETEAM 1927, HALLDE, VARIMIXER, SVABA DAHLEN and many others.
Health & Safety
VIRARDI pays particular attention to Health & Safety issues both of our personnel as well as our customers and for this reason we maintain our own Health & Safety system.
Updated Information
Through our web site www.virardi.com, our customers as well as other parties can receive updated information about VIRARDI and its activities.
Charities
VIRARDI is extremely sensitive towards humanitarian issues and is actively involved in charitable and other similar organisations, thus offering in its own way to our fellow citizens and society in general.
Clients
Some of our local and foreign clients are: Hard Rock Café, Amathus Rodian, Europa Café Moscow, American Heart Institute, Elea Golf Club & Resort, Le Meridien / Parklane Hotel,  Amathus Hotels, Aktea & Pavlo Napa Hotels, Sans Frontieres Outside Catering, Paraskevas Outside Catering, French Embassy Cyprus, UK Embassy Cyprus, Cyprus Airways, Aliathon Tourist Village, Costa Coffee Shops, Four Seasons Hotel, Alasia Hotel, Aquamare Hotel, Columbia Hotels & Restaurants & Patisseries, Pizza Express & Marzano, Grand Resort Hotel, St. Raphael Hotel, Pavilion Music Hall, Play 4 Kids, Hilton Hotel, Hilton Park Hotel, Louis Hotels, Louis Cruise Lines, Atlantica Hotels, Neon Phaliron Restaurant, KK Kids Playground, Acropolis Restaurant, Sunrise Pearl Beach Hotel, CLOCK Cafés, Coffee Island Cafés, ICON (La Galleta), Joel Robuchon Restaurant (Marina Ayia Napa), Leonardo Hotels, Petit Palais Hotel, Aphrodite Hills Hotel, Amarande Hotel, Stademos Hotels (Amara, Elysium, Mediterranean), Kanika Hotels, St. George Hotel, Pernera Hotel, Frangiorgio Hotel, Grecian Hotels, Tofinis Hotel, Crowne Plaza Hotel, Pasta Strada, Akakiko Central Kitchen, Medochemie, La Boca, Ikea, Lysorama, Koushioumis Events Hall, Arabica Cafés, CT Cafés, Doppio Café, Perseas Bakeries, Samo/Splash Boutique Restaurant, Alpha Mega, Sigma Bakeries, Red Café, Ergon Deli, Spar Supermarket, Froutopia, etc.
Why choose Virardi
Consulting Services
Through our own in-house team of company consulting chefs and other field professionals, as well as via our own network of external partners and other local & foreign organisations that our company cooperates closely with.
Demo Kitchen
The use of a fully equipped in-house demo kitchen of our company, as well as the specialised seminars held in same, from our own team of in-house consulting chefs, as well as other professionals of the industry, offer professional training and proper & adequate supply of knowledge & information to our customers.
Computed Aided Design
Our own team of professional in-house designers and our own team of consulting chefs, in cooperation always with our customers and/or their consultants, taking always seriously into consideration the special requirements of each of our customers & their menu, the available areas, the ergonomic aspect and flow of the kitchen, bar, buffet, etc areas, the HACCP and other legal regulations, offer complete computer aided designs to suit every requirement. For this purpose, our company has invested and developed since many years now a specialised CAD system, our ''Kitchen Pro'' CAD system.
Professional Engineerers
Supply and installation of all professional catering & other equipment imported by our company tales place via our own team of professional engineers.
After Sales Service
Since its foundation, VIRARDI has invested tremendously in its after sales service and has possibly the best Technical Support Team through its own technical department, which consists of 10 professional engineers and stocks of spare parts and a fully equipped & modern workshop. VIRARDI continuously invests in improving the knowledge and skills of its engineers via trainings & seminars both in Cyprus and abroad, in order to offer the best possible service to its customers, before and after the sale.
Environment
Part of the social responsibility of VIRARDI, is the protection of the environment and for this reason we are active members of Green Dot and WEE.
Emergency Support
VIRARDI offers emergency technical support via its Voice Emergency Service (mobile 99-200199) which is available to our customers after office hours, weekends and during holidays.